Resultatene fra Open Show på Konnerud 5. juni 2011
Dommer: Virginia Hawke, Australia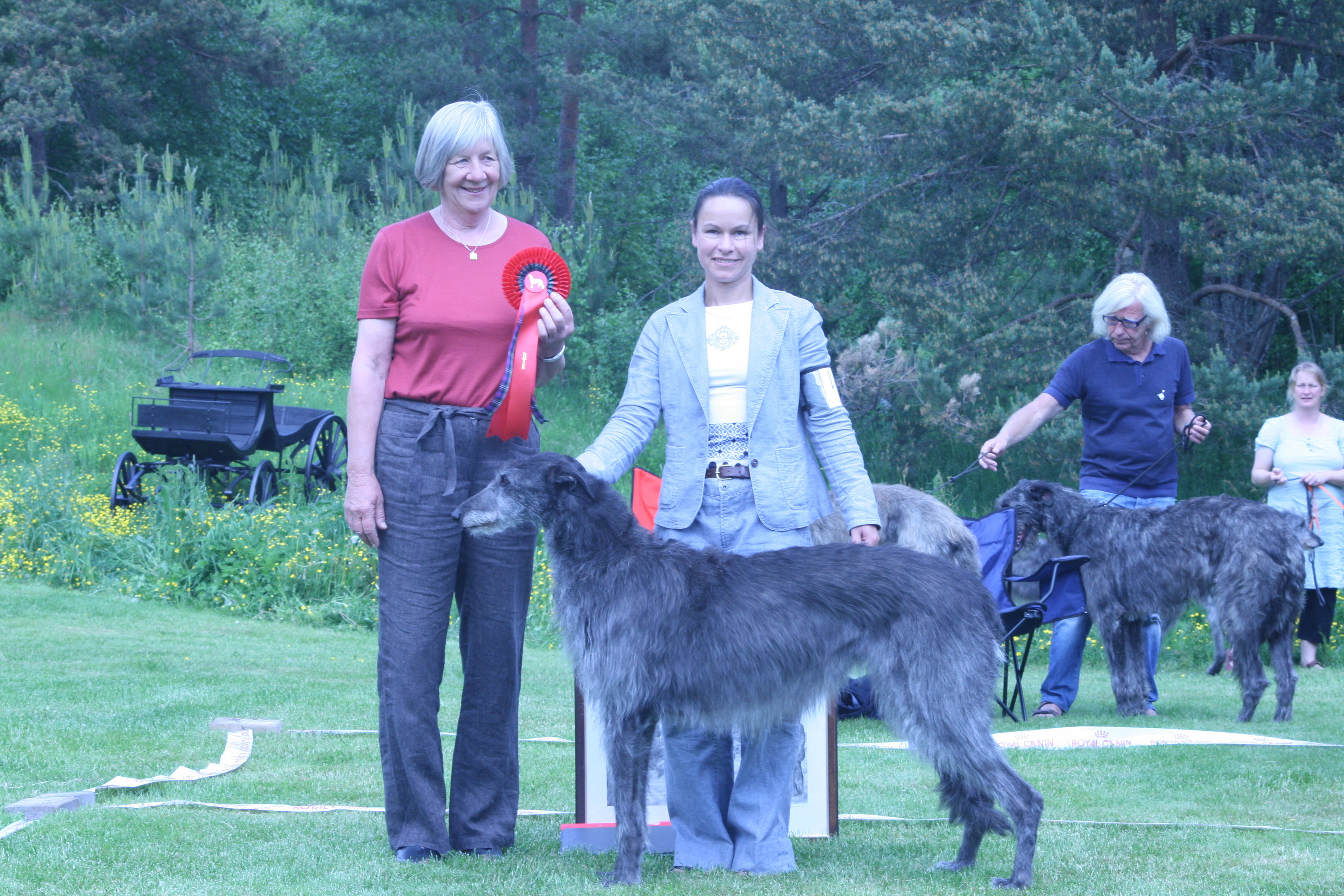 BIS 1 N Uch NV-10 Troon Julia Cecaris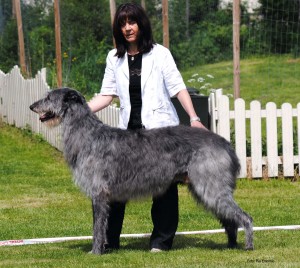 BIS 2 Int Nord Uch NV-06-07-08 NORDV-06 Troon Rolls-Royce Silver Shadow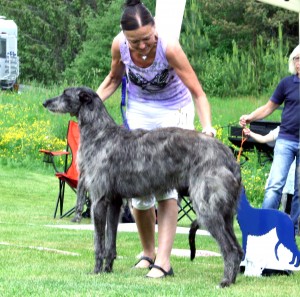 BIS 3 Artdoc Constance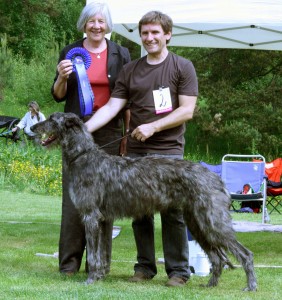 BIS 4 Baylind Kielland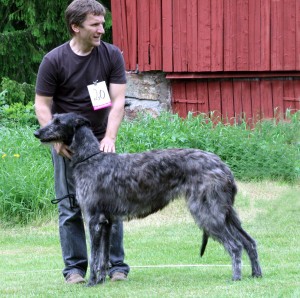 BIS 5 Baylind Kay
BH 1 Int Nord Uch NV-06-07-08 NORDV-06 Troon Rolls-Royce Silver Shadow
BH 2 Baylind Kielland
BH 3 Int N S UCh Baylind Jarvis
BH 4  N S UCh Skaheras Robert De Niro
BH 5 N S Uch Troon Julius Cesarion
BT 1 N Uch NV-10 Troon Julia Cecaris
BT 2 Artdoc Constance
BT 3 S N Uch NORDV-10 Manticorns Isabella
BT 4  Baylind Kay
BT 5 N Uch Skaheras Doris Day
BIS Veteran: Int Nord Uch NV-06-07-08 NORDV-06 Troon Rolls-Royce Silver Shadow
Beste Hode og Uttrykk: N Uch NV-10 Troon Julia Cecaris
Beste bevegelser: S N Uch NORDV-10 Manticorns Isabella
Beste par: Baylind Kielland/Baylind Kay
Beste oppdretterklasse: Kennel Manticorns
Judges Critique by Virginia Hawke.
It was such a pleasure and an honour to be invited to judge your 2011 open show and I would like to thank you for the opportunity to appraise your lovely Deerhounds. We were fortunate to have been blessed with perfect weather as was the case in Switzerland the week before.
The venue for your show was delightful and created such a comfortable and relaxed atmosphere. I wish we could find somewhere like it in Australia to conduct our shows.
Overall, I thought the hounds were of lovely quality and a credit to you. It is so nice to see  a class of hounds come into the ring that are consistent in quality and often for this reason I found it quite difficult to determine my placegetters. The 2-3 years bitch class in particular had lovely hounds in it and virtually anyone of the placegetters could have been the winner.
As most of you would be aware I am very keen on fieldwork with Deerhounds and therefore I am always looking for a hound that I think could perform well and hold together when tested in conditions that could be quite tough. It was therefore very pleasing to find no over tall hounds and most were within a good practical height. Although shapely and with lovely balance I did find some hounds a bit heavy for me and some I thought could have been carrying a little too much weight and were in soft condition.
I was impressed with the strong powerful movement, functional long bodies and lovely fronts of the litter brother and sister winners in the 9-15 month old class. To me they looked like they had the potential to be able to 'go all day'.  In reference to the above paragraph, I think they need a bit of conditioning and do not want to be allowed to  become too heavy.
Overall soundness was good. Except for the odd exhibit, hindquarters were great. Many had lovely sweep of quarters and nice low hocks. Some hounds were a little straight in shoulder and short in upper arm. I think this a fairly common problem in Deerhounds these days and although this build can sometimes produce a hound with a good front movement at the trot, believe me .. it is not an asset  in the field and limits the ability of the dog to gallop comfortably for long distances.
The seven year old dog I chose as best dog won on his overall balance and elegance. He had just the right amount of everything. I would have liked to have seen him when he was younger as I imagine he would have been quite the boy.  He had a lovely head and expression and was exhibited in beautiful condition.
He was unlucky in the fact that he had to compete for Best in Show against one of the most beautiful Deerhounds I have ever seen.
For me, when Troon Julia Cecaris walked into the ring she stole the show. An absolutely lovely dark balanced bitch with a beautiful outline, she looked like she could run like the wind. Lovely head, neck, body, angulation and to top it all off, she had a wonderful harsh coat.  I wish she was mine!
The BBQ after the show was super and it was fun to take time to relax and meet your members on a more casual basis.It was especially pleasing to have time for a chat to my fabulous ring steward and critique writer, both of whom were so professional and made my job so much easier.
In conclusion, Kevin and I had a great day with you all at the show. The rest of week was taken up with travelling through your beautiful country. We enjoyed every minute of it.
All the best and good luck with your Deerhounds in the future.
Virginia